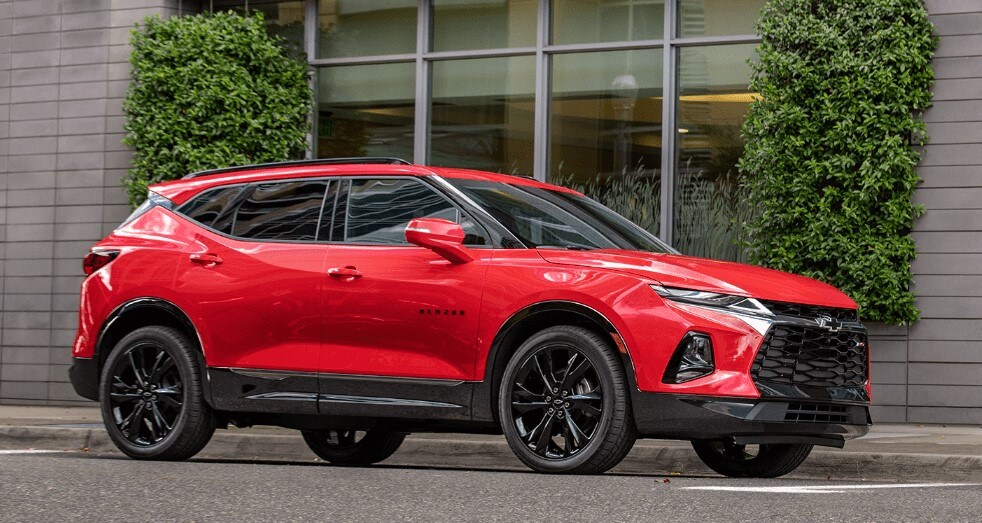 We all want something visually stunning as well as practical, and in terms of stylish reliability, there's no better option than a Chevrolet. The new 2020 Chevrolet Blazer is no different.


---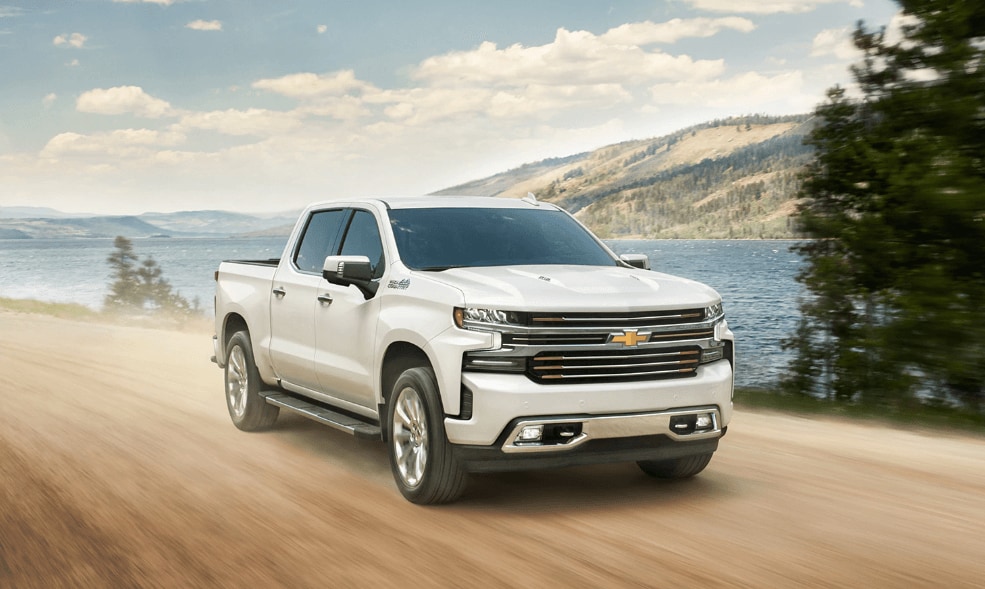 2019 was considered the revival of the Chevy Silverado, so it was important for there to be significant improvements for 2020. Read on to learn what's changed in Chevy's most iconic pickup.

---
 

In a field crowded with mid-size SUVs, one stands out and stands alone, the 2020 Chevrolet Traverse. With room for eight people and a low starting price, $29,800, the 2020 Traverse leads the field in many ways. At Liberty Chevrolet in Villa Rica, Georgia, we lead the field too, with a larger Chevrolet inventory that's priced to sell. Come in and find out how we can save you time and money when buying a new Chevrolet Traverse.

READ MORE
  
 

The 2020 Chevrolet Tahoe is one of the grandest large touring SUVs on the road today. Powerful, comfortable, and upscale, the 2020 Tahoe attracts eyes and turns heads. But how yours is outfitted, like what trim level you get, makes all the difference. Tahoe has three trim packages, LS, LT, and Premier, and Liberty Chevrolet in Villa Rica, Georgia, has loads of each.

READ MORE
   
It's almost 2020 - it's about time we expected both power and technology out of the modern pickup. With the 2020 Silverado HD, you don't have to sacrifice any conveniences. You can have incredible performance and still enjoy the amenities people come to expect from a sedan or SUV.  

READ MORE
 
 If you're in the market for a new, full-size SUV, you have no shortage of options. However, there is only one Chevrolet Tahoe. For over 30 years, the Tahoe has been America's best-selling, full-size SUV. Today, the new 2020 Tahoe builds upon everything you've come to love about this remarkable SUV and gives you more.

READ MORE
 


 

Compact SUVs work well for people all over the nation because of their size, performance, dependability, and safety features, but the 2020 Equinox takes the cake. From smart tech conveniences to versatility, the Equinox checks all our boxes for the modern, urban, or suburban driver and family.

READ MORE
  
When it comes to pickup trucks, you should never have to settle. The brand-new Chevy Silverado HD is completely redone inside and out for 2020. This heavy-duty truck is impressively strong and ready to work at every turn. It's starting price is less than last year's model and bang for your buck is guaranteed. 

READ MORE
 
 

If you are in need of a reliable dealership with a large inventory of trucks, look no further than Liberty Chevrolet in Villa Rica! We've been helping customers just like you for years in Dallas, Bremen, Hiram, Douglasville, Carrollton, Temple, and Villa Rica to find the ideal truck that fits their budget best. We offer a variety of cab sizes and Chevy models to make sure we have just the right model for you!

  
As excitement builds about the new 2020 Camaro, we're fielding more and more questions at Liberty Chevrolet. In the spirit of those Way-Too-Early Top 25 College Rankings (that are usually wrong), we've created a Way-Too-Early Review of the New 2020 Chevrolet Camaro. Get exclusive insider information and facts about what you can expect from this legendary American muscle car.
READ MORE
  
If you are looking for the home of the best high performance vehicles in West Georgia, look no further than Liberty Chevrolet in Villa Rica! We offer an inventory full of heart-throbbing, pulse-generating, performance vehicles from the legendary Corvette to the stunning Camaro. Not sure which model you are looking for? We've taken the time to highlight some of our favorite cars to save you time in your search for a supercharged vehicle that satisfies your inner race car driver.  
READ MORE
 
2020 Chevrolet Tahoe Review
If you're in the market for a new, full-size SUV, you have no shortage of options. However, there is only one Chevrolet Tahoe. For over 30 years, the Tahoe has been America's best-selling, full-size SUV. Today, the new 2020 Tahoe builds upon everything you've come to love about this remarkable SUV and gives you more.
READ MORE
 


2019 Chevrolet Silverado 1500
| | |
| --- | --- |
| The full-size 2019 Chevrolet Silverado 1500 pickup truck hails from an over one-hundred-year legacy of durable, dependable and hard-working Chevrolet trucks. This new generation of the Chevy Silverado incorporates all the qualities that Chevy truck owners have come to know and expect in their Chevy truck while also doing a good job of adding some well-thought-out updates.  | |