In these trying times, it's important to recognize all essential personnel who are keeping the world turning.  Liberty Chevrolet particularly wants to thank the members of our United States Military for your incredible efforts. Liberty Chevrolet hopes to make your lives a little easier with our military discount.  All you need is proper documentation or a military ID, and we'll help you get one step closer to a beautiful new vehicle.  You deserve to go for your dream car!
How Does the Liberty Chevy Military Discount Work?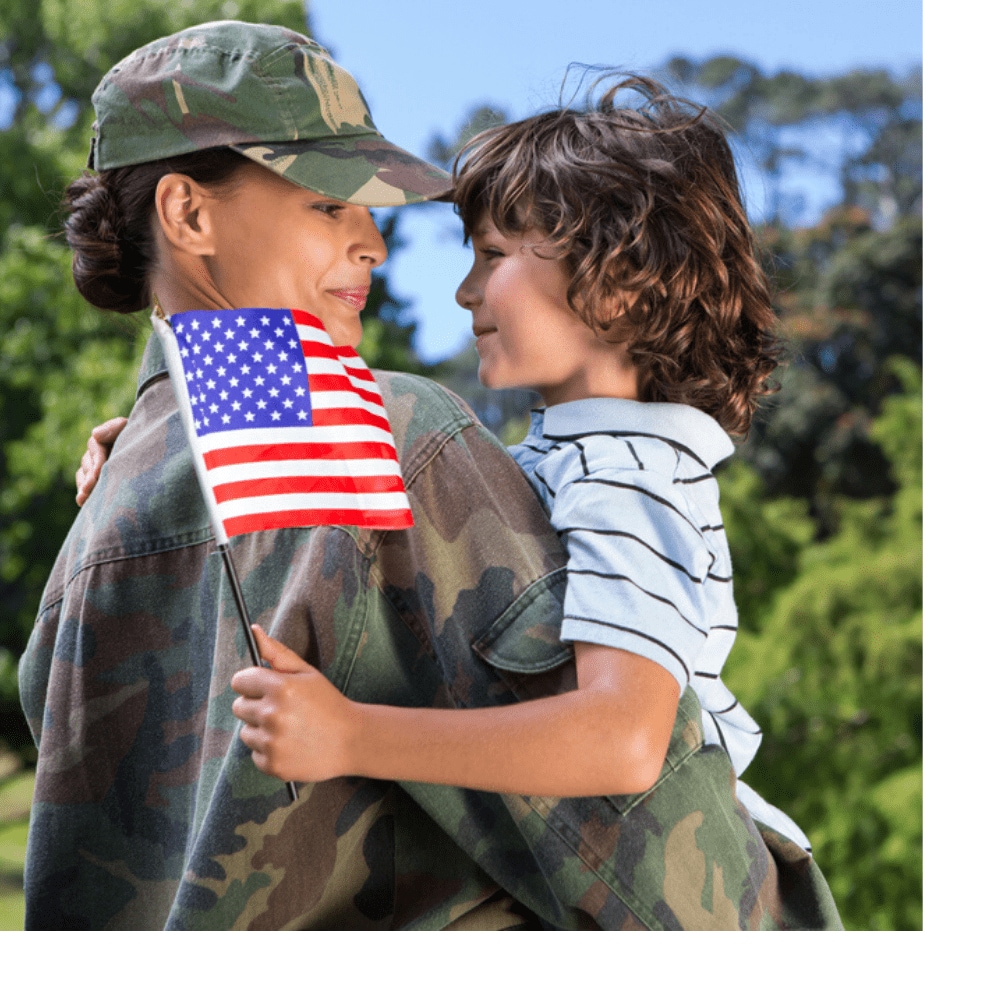 No matter what branch you served with, you can likely take advantage of our Military Discount. Eligible branches include: 
Marine Corps 
Army 
Navy
Air Force and 
Coast Guard 
Members in these branches eligible for the discount include: 
Active duty members 
Reservists 
National Guard members 
Veterans within three years of discharge 
Retirees and 
Spouses and household members
How Much Can You Save With a Military Discount?
The GM Military Discount amount varies from vehicle to vehicle. To see discounts you could be eligible for, first create an account with ID.me. Here are some examples of discounts you could be getting on new Chevy vehicles!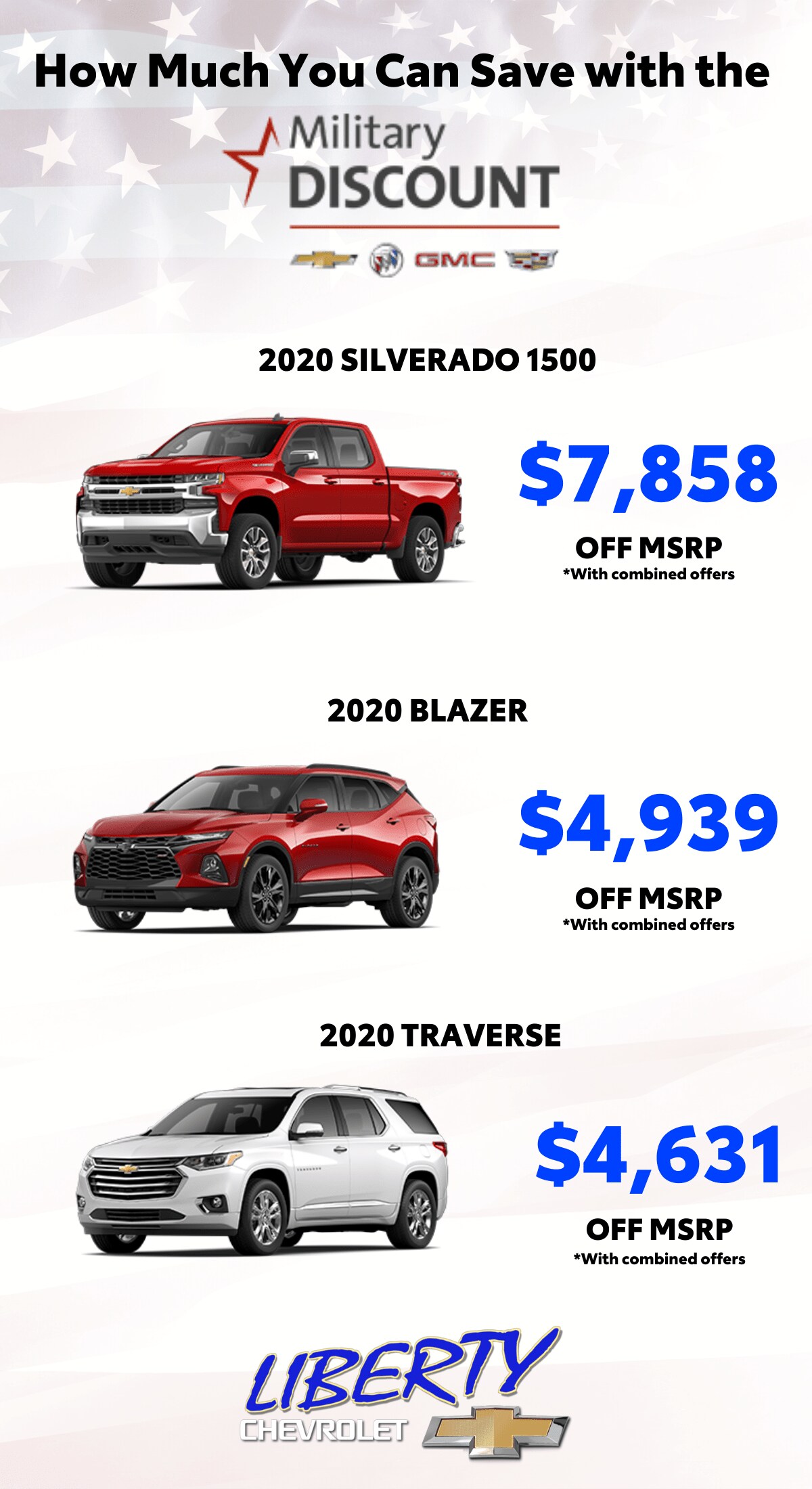 Did you know you can use the Military Discount on both purchases and leases? So no matter which financing solution works for you, you know you'll save for your service.
Which Vehicles are Eligible for the Military Discount at Liberty Chevrolet?
When you shop at Liberty Chevrolet, you can use your Military Discount to get special savings on: 
2020 Chevrolet Blazer (excludes FWD base) 
2020 Chevrolet Camaro 
2020 Chevrolet Colorado (excludes Base) 
2020 Chevrolet Equinox (excludes L) 
2020 Chevrolet Impala 
2020 Chevrolet Malibu (excludes L) 
2020 Chevrolet Silverado 
2020 Chevrolet Spark 
2020 Chevrolet Suburban 
2020 Chevrolet Tahoe 
2020 Chevrolet Traverse (excludes L) 
2020 Chevrolet Trax 
As well as our first 2021 model in stock, the new Chevy Trailblazer! 
Shop for your new eligible vehicle here at Liberty Chevrolet in Villa Rica, and experience a small bit of our gratitude for your service to this country.

Explore More Financing Options with Liberty Chevrolet
If you need even more financial assistance purchasing your dream car with our military discount, we also offer plenty of financial aid services at our Finance Center. Here, you can work with the financial experts at Liberty Chevrolet to find the best options for you. Even if your credit is less than stellar, we'll work with you to get you behind the wheel.
Visit Liberty Chevrolet Today to Learn More About Our Military Discount!
Want to learn more about what Liberty Chevrolet can do for you? We've been serving the Villa Rica community for years, and even serve customers from Douglasville, Carrollton, Temple, and Dallas. Shop our inventory online or visit us today to see how else we can help you save on a new Chevrolet!