For a sedan that's equal parts stylish, sensible and unique, take a deeper look into the 2019 Chevrolet Malibu! It's an affordable choice that drives like a luxury vehicle and will have your passengers wishing the ride was longer. At Liberty Chevrolet, we're proud to show our west Georgia customers the wide variety of Malibu options on our lot. Learn more and then come test drive for yourself!
A Powerful, Reliable Sedan
Six different models of the Chevy Malibu include a Hybrid and the all-new RS. The RS has versatile, sporty features like LED daytime running lamps and taillamps, dual exhaust outlets, a rear spoiler and more. The standard 1.5L Turbo estimates 36 MPG on the highway, while hybrid drivers operate a 1.8L engine that estimates 43 MPG for highway. In the standard model, you can expect to get up to 560 miles per tank of gas. To top it all off, the Malibu Premier delivers a whopping 250 horsepower and 260 lb-ft of torque. Not bad for a midsize sedan!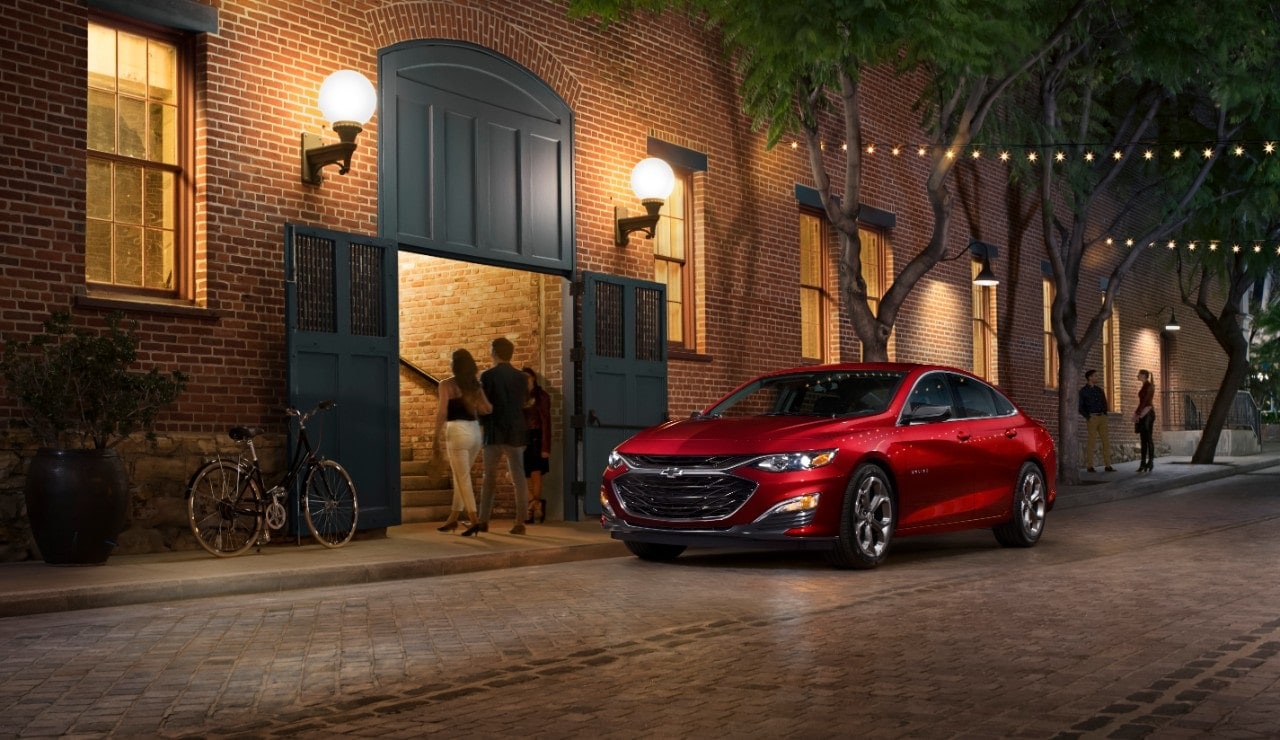 Stylish Outside, Practical Inside
Choose from colors like the laid-back Sandy Ridge Metallic or the standout Cajun Red Tint coat for a Malibu that fits your personality. Inside your cabin, you'll find user-friendly steering wheel controls that help you focus on the road while enjoying your ride. Choose between a 7 or 8-inch smart touchscreen for premium display on your dashboard control infotainment center. Bluetooth, available 4G WiFi hotspot, standard Apple CarPlay and Android Auto compatibility keep you connected as you get where you're going. You'll never have to worry about fitting all your necessities in the Malibu. With 15.7 cubic feet of max cargo volume and room to fit 5 passengers comfortably, you can't get more efficient than this.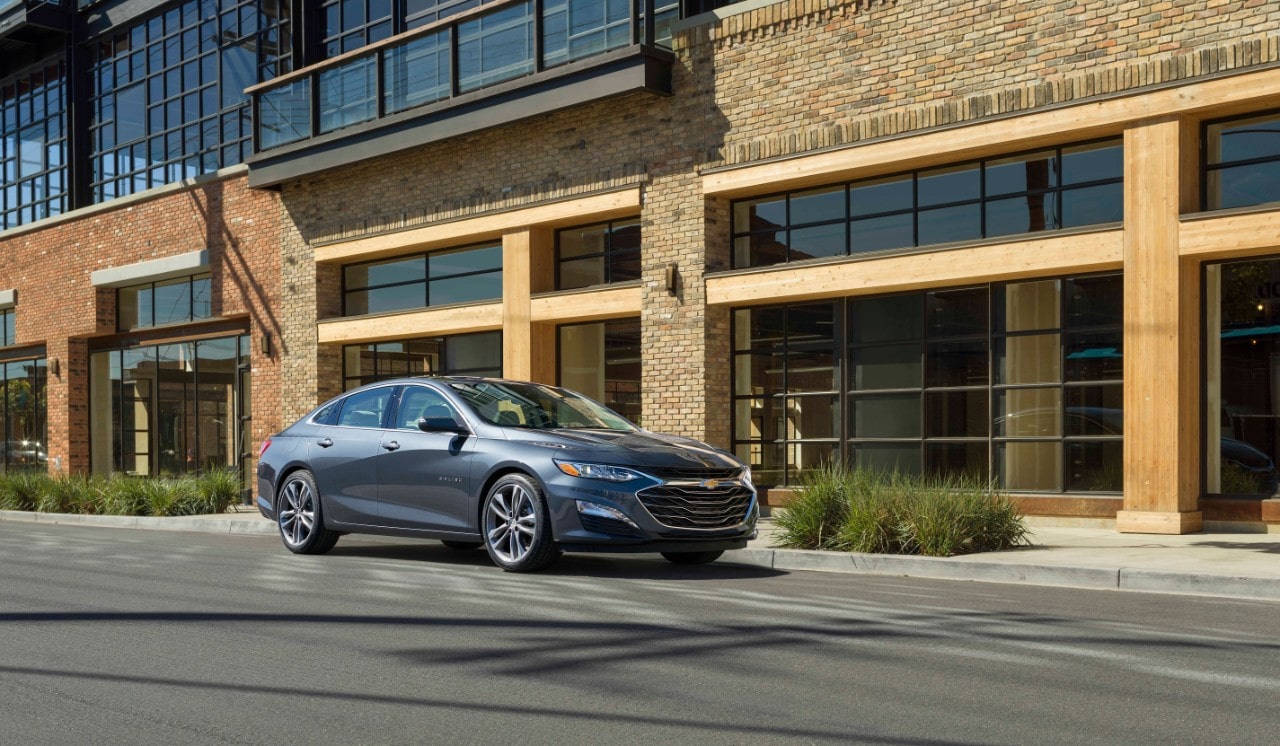 Unlimited Safety Features
Depending on the Malibu model you choose, rear park assist, standard rear vision camera, automatic braking, blind zone alert, forward collision alert, cruise control and more are all available at the touch of a button or switch of a gear. Chevy understands that we all make mistakes, so these additions to the Malibu are our way of making sure you're covered at the wheel. Perhaps the most unique addition in your Malibu is the Teen Driver feature. If you're teaching a new driver the ways of the road, Teen Driver creates a "report card" that assesses their performance and offers tips for improvement. This feature mutes audio until all passengers are wearing seat-belts and automatically enables things like side blind zone alert, lane change alert and forward collision alert. If you're in the market for a sedan you may someday pass down, the Malibu is a great option.
Contact Liberty Chevy Today!
The best way to understand the ins and outs of a Chevy Malibu is to drive one! If you're in the Villa Rica area, we encourage you to stop by our lot and speak with our product professionals about the Malibu. If you have more questions, fill out our online contact form or give us a call at 678-922-2073 to get started!