Serving Villa Rica, Douglasville, Carrollton, Temple, Bremen, Hiram, Dallas, and West Georgia 
Your first Chevy is special - but if you're stepping into the world of vehicle ownership for the first time, it's natural to feel uncertain and possibly a little confused. Don't worry! Everyone feels that way at first. We see it all the time here in Villa Rica at Liberty Chevrolet - new customers signing their first papers and getting their first keys handed to them that they call their very own. It's pretty magical, and we want to do everything we can to help you get there, too. Continue reading to learn the best new cars for first-time buyers.
Chevrolet Cruze
The Chevy Cruze is a compact car that comes in two very different styles: sedan or hatchback. Both are fuel efficient and fun to drive, but can make a difference in your personal choice. The sedan is great for city commuting and jaunting about town; the hatchback is great for carrying camping gear and other outdoor equipment for those who want to get out of the city. Different body styles and varying trim levels on the Cruze provide numerous options for first-time buyers, so you're sure to get the exact car you want. From the high-quality sound system to the comprehensive OnStar safety package, every need you have in every corner of your life is covered. And with a standard turbo engine, every choice you make comes with horsepower to spare!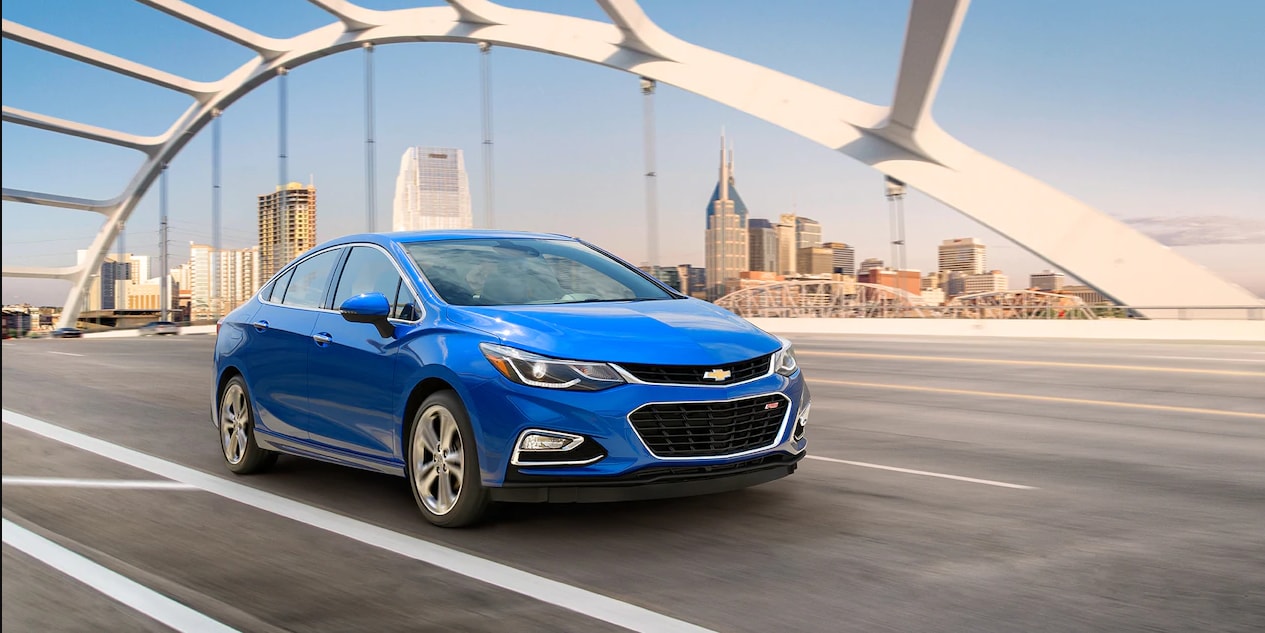 Why Is the Chevy Cruze Great for First-Time Buyers? This vehicle is an award-winner with timeless good looks and a lasting warranty. It's designed to adapt to your life, even as your life changes over time.
Chevrolet Equinox - Compact Crossover SUV
The Chevrolet Equinox is a compact crossover SUV with great mileage, great style, and a host of useful tech in the cabin. It's perfect for urban, suburban or rural areas thanks to its lengthy reach, cargo space and towing capacity. Best of all, the Equinox can suit young adults and young families with everything they need. Great for anyone in Villa Rica or any surrounding towns of West Georgia!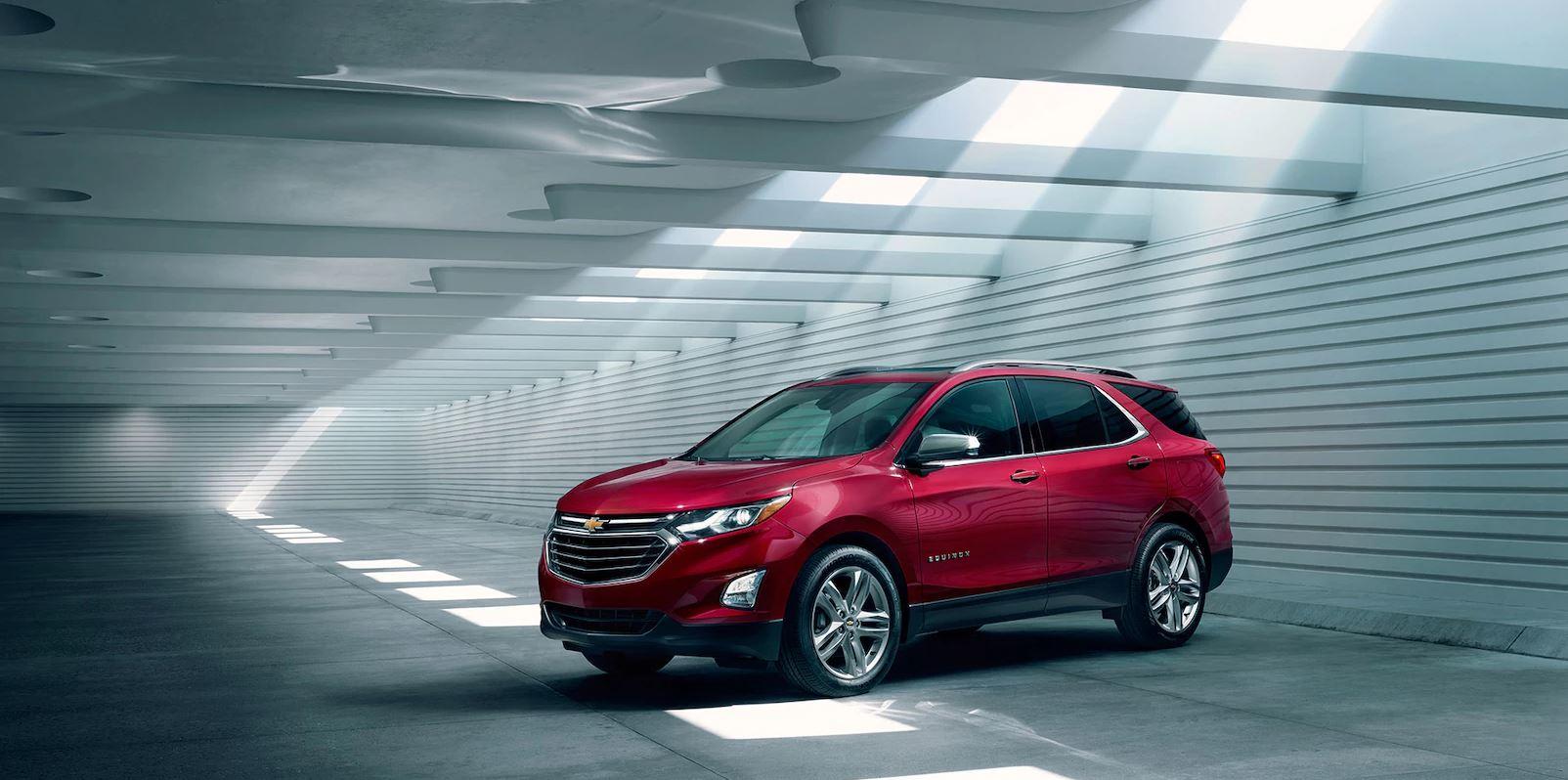 Why Is the Chevy Equinox Great for First-Time Buyers? With available all-wheel drive, hands-free gesture liftgate, and a five-year powertrain warranty, this is a vehicle that supports you - not a vehicle you need to support.
Chevrolet Spark
The Chevy Spark is a great choice for city-based individuals looking to save money on gas and their monthly car payment. This subcompact hatchback has a low starting price, is incredibly fuel efficient, and takes up less space for easier city parking (resulting in less money on touch-ups and repairs from those "city kisses"). Perfect for Douglasville, Villa Rica, Metro Atlanta, and all surrounding communities. Boasting over 30 miles per gallon on average and an available manual or automatic transmission, the Spark will take you where you need to go and keep you loving every minute of the ride.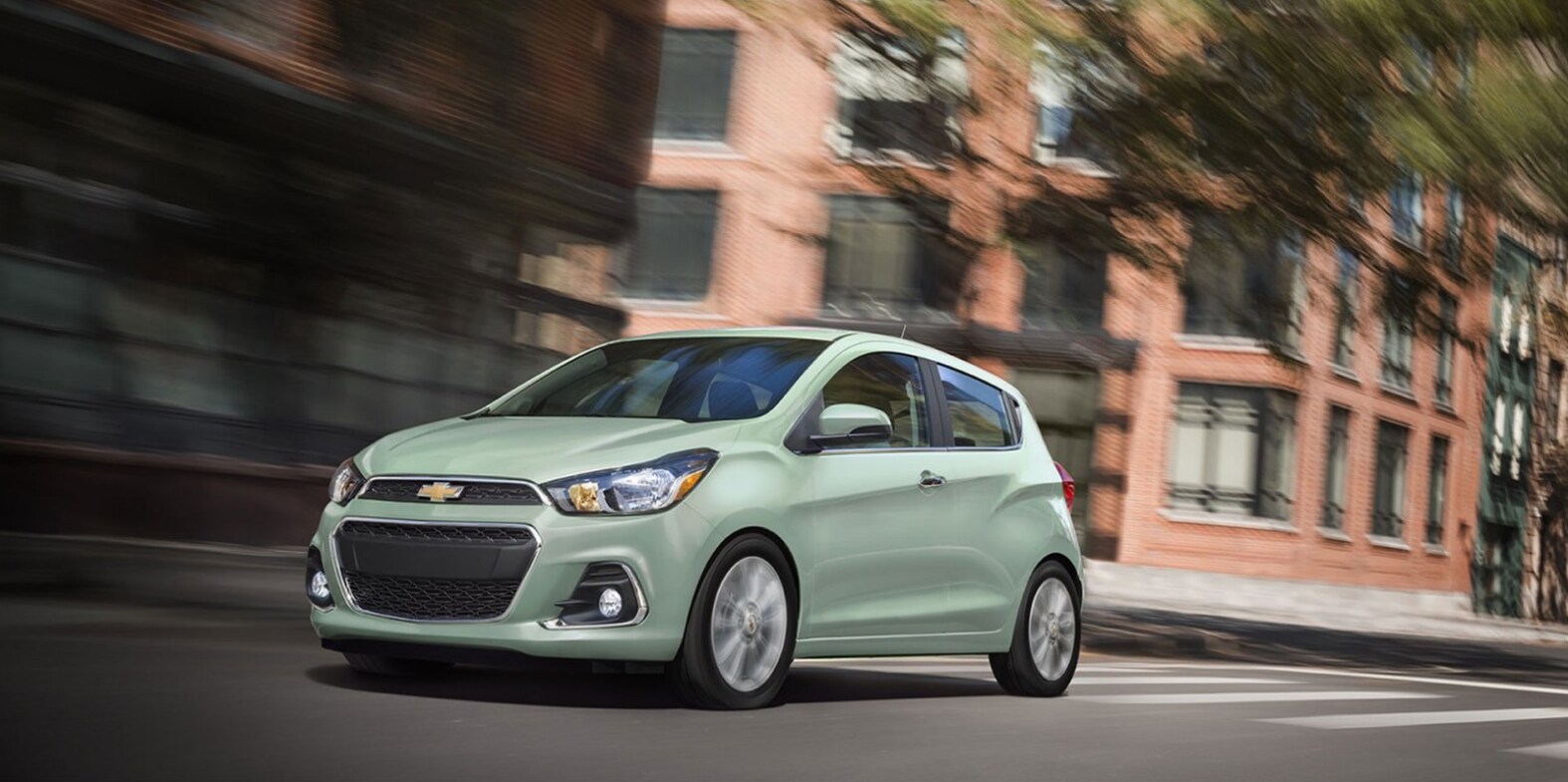 Why Is the Chevy Spark Great for First-Time Buyers?
With one of the lowest starting prices in America, enough leg room for real adults, and a splashy variety of colors and connected technologies - including available built-in 4G LTE Wi-Fi connection for up to seven different devices - the Chevy Spark is a car that adds fun instead of worry to your life.
Shop the Best New Cars for First-Time Buyers at Liberty Chevrolet in Villa Rica Near Douglasville, Carrollton & West Georgia
Whether you're a first-time car buyer or a seasoned veteran, Liberty Chevrolet offers the inventory and expertise to meet your needs and exceed your expectations. Give Liberty Chevrolet a call today at 678-922-2073, complete our online contact form, or stop by to see us at 105 Cooley Way in Villa Rica, GA.